Marketing vs. advertising: What's the difference?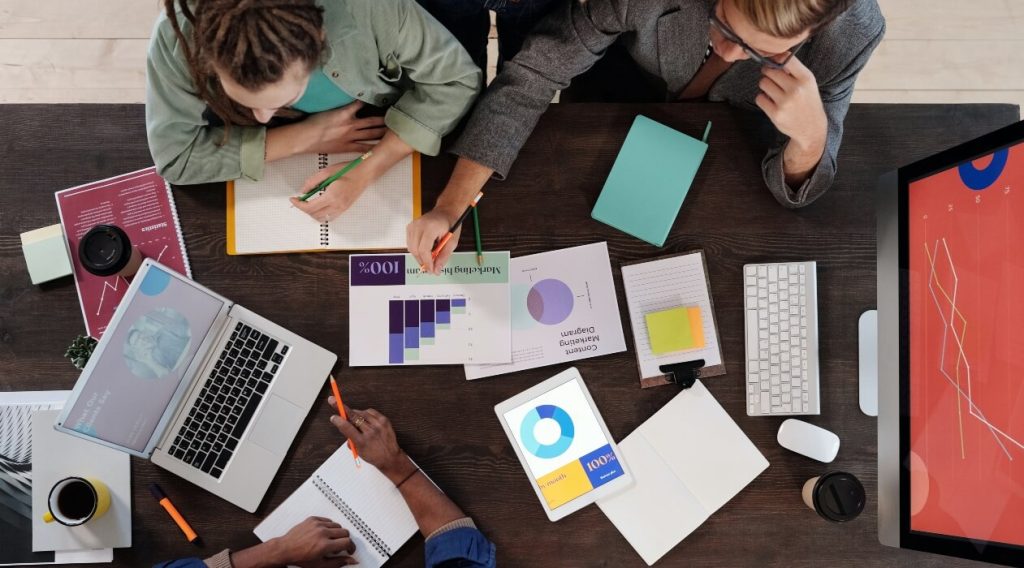 Marketing vs. advertising
Marketing and advertising have been impacting consumer behavior since the late 1800s, and companies rely on both of them to connect with customers. But what exactly are the strategies behind both marketing and advertising?
What is marketing?
According to the American Marketing Association, marketing is the activity, set of institutions, and processes for creating, communicating, delivering, and exchanging offerings that have value for customers, clients, partners, and society at large.
Crafting your company's marketing strategy is an iterative process, as the marketing landscape is constantly shifting. There are 4 main tenets – the 4 P's of marketing to consider when crafting your marketing strategy:
Product: The thing you are offering in an exchange for money.
Price: The amount of money you are asking for in exchange for the product. Price is an important factor for marketing because it impacts how customers view your brand.
Place: Where your target audience goes to find information about your product.
Promotion: How customers find out about you. This is often done with advertising.

What is advertising?


Advertising is the act of purchasing a specific space to share a message with your audience regarding your product or service.
Advertising is an extremely prominent subset of marketing. You likely see advertisements on billboards as you drive home, on the radio during your commute, at the top of your Google searches, or in your Instagram feed—just to name a few.


What's the difference between marketing and advertising?
Marketing covers many different strategies including branding, content marketing, public relations, sales strategy, and more. Advertising is one of the strategies underneath the marketing umbrella.
Different types of marketing
There are several different types of marketing, and each one is unique in its own way. Here are a few of the most common types of marketing strategies that seasoned marketers use.
Paid, owned, and earned media
These terms are often used to describe different types of media. In this instance, media refers to the type of platform you're marketing on.
Paid media: What you traditionally think of when you think of advertisements. Paid media is any media your company pays for to get messages out. Some common examples include newspaper advertisements or paid digital display ads.
Owned media: Outlets in which your company fully controls the messaging. Your company's website, social media channels, storefronts, or brochures are all examples of owned media.
Earned media: Publicity earned organically. Public relations, word of mouth, viral social media marketing campaigns and organic influencer content are all examples of earned media.