International Markets, the next frontier.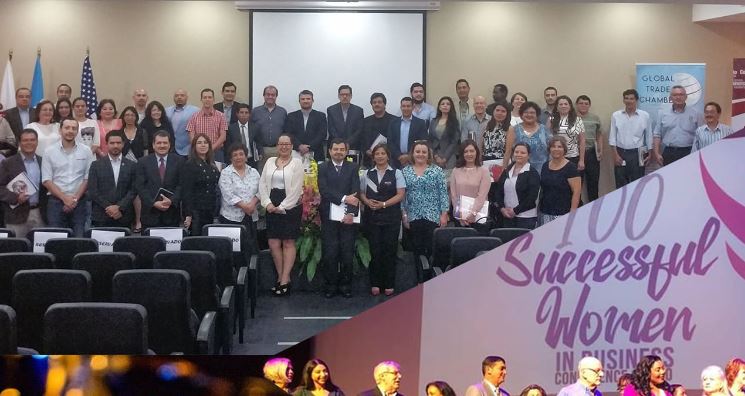 Today, it is easier than ever for your company to sell goods and services across the globe. The economic impact on local economies and travel restrictions due to the pandemic, has hurt many businesses small and large across the globe. The survival and future growth of your company depends greatly on your ability to explore and penetrate new markets.
Small and medium-sized companies in many countries are exporting more than ever before. In 2013, more than 300,000 small and medium-sized U.S. companies exported to at least one international market—nearly 28 percent more than in 2005 according to the US Commercial Service. In 2013, the value of goods and services exports was an impressive $2.28 trillion, nearly a 25 percent increase since 2010. And 2014 topped the previous year, with exports valued at $2.34 trillion. At the same time, of America's 30 million companies, less than 1% export. A percentage that is significantly lower than all other developed countries. And of U.S. companies that do export, 58 percent export to only one country.
Global trade in goods and services will grow in the future. Trade Agreements between countries provide wide-ranging tax, tariff and trade benefits that often include investment guarantees.
There are currently 20 Trade Agreements between the US and other countries including: Australia, Bahrain, Canada, Chile, Colombia, Costa Rica, Dominican Republic, El Salvador, Guatemala, Honduras, Israel, Jordan, Korea, Mexico, Morocco, Nicaragua, Oman, Panama, Peru, Singapore and USMCA (United States, Mexico, and Canada). In addition, there are many Trade Agreements between countries outside of the US.
This digital era has created many tools to help your company explore new markets, promote, and introduce your products and services around the world to potential clients. You can connect and network with other professionals in your local market, across the country or around the world. You can meet with clients, make presentations, and do seminars on your industry all online.
The only thing keeping you from expanding and growing is your ability to navigate the massive digital opportunities, tools, and resources available to you, many at no charge.
So, your next frontier is at your fingertips, now it is up to you to take advantage of them now. The Global Trade Chamber is here to help. Visit www.globaltradechamber.com for more information.
Al Otero
President
Global Trade Chamber